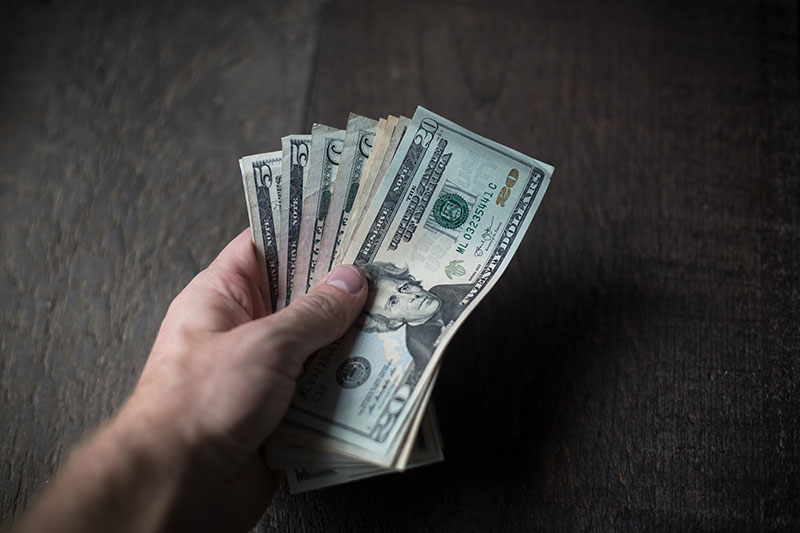 Legendary rocker, Billy Idle, known for 80s hits such as "Mony Mony'' and "Rebel Yell'' has been enlisted by NYC to launch a public awareness Anti-Idling campaign for New York City. In the latest push to curb the air pollution that is produced by the vehicles in the five boroughs of the city, Mayor Bill de Blasio kicked off the "War on Idling" campaign with the tagline "Billy Never Idles, Neither Should You" earlier this year. The rocker is set to feature in advertisements promoting the law, a part of a broader effort by the city to improve air quality. This campaign is a great effort towards cutting down the harmful exhaust that is polluting the air from idling vehicles in the city. As the mayor rightly put it, "We're sending a loud message with a Rebel Yell: Turn off your engines or pay up." The rocker played his part in this campaign, urging hardworking and passionate New Yorkers to join him in turning off their engines. The campaign also encourages New Yorkers to report on motorists who are caught idling their vehicles. Residents who report idlers will get paid a portion of the fine.
Idle-free NYC - Nurturing this hope since 1972
Did you know that idling has been prohibited in NYC since 1972? With the longest ongoing air quality monitoring program of any US city, the city has made great strides in identifying which neighborhoods have the highest pollutant levels and where changes can be made in order to improve air quality. In 2017 the city passed a law that allowed citizens to submit any photographic or video evidence that caught drivers idling to the Department of Environmental Protection. In the event that a ticket was issued to the driver, the citizen who submitted the evidence would get 25 percent of the fine. The overall air quality in NYC has improved dramatically in the last decade and this is attributed to the regulations that have phased out the usage of polluting home heating oils. With motor vehicles contributing nearly 11% of the local fine particulate matter and 28% of the nitrogen oxide emissions, there is a need to curb emissions from the transportation sector.
At Verdansa, we have been determined to reduce air pollution and combat the global climate change in the process too. We set up a campaign in 2005 that continues to this day. George Pakenham, our founder has patrolled the streets of NYC and engaged (politely!) with over 3000 motorists and talked to them about the negative impact of engine idling and the $115 fine that comes with it. We have recorded motorists interactions including their refusal or compliance to turn off the engine, all chronicled in the documentary Idle Threat. The documentary was completed in 2012 and premiered at the Woodstock film festival, followed by a number of other film festivals. It featured Click & Clack from NPR's car talk and former Mayor Michael Bloomberg and was hailed for its depiction of one man's mission to make NYC a healthier place. From launching a website and social media campaign back in 2006 to creating a smart phone app to handle file formulation for the DEP of NY in 2019, Verdansa has come a long way. Watch this video to know how you can get a fair bit of coin for your efforts to improve the air quality of the city. We have also listed the steps to submit a citizen complaint on idling in this article.
Why is engine idling a problem?
According to EPA estimates, idling trucks emit 11 million tons of carbon dioxide, 180,000 tons of nitrogen oxides, and 5,000 tons of particulate matter every year, nationwide. Estimates have revealed that NYC drivers waste over $28 million dollars every year due to fuel burned while idling. Apart from the fact that the air pollution from the idling engines contributes to higher levels of smog and soot, these pollutants can irritate and damage human lungs. This leads to a greater risk of asthma, cancer and various other respiratory and cardiovascular conditions. In fact, lung disease is the number three killer (behind heart disease and cancer) in the United States, responsible for one in six deaths. Now that you are aware of idling leading to wastage of money in terms of the gallons of fuel wasted year on year and the risks to public health, it would be great if you make it a habit to turn of your engine when you are waiting at a curb even if it is just for a short period of time. We urge you to take the Pledge to Be Idle Free!
Great campaign to boost public awareness
Everyday across NYC tons of cars and trucks idle needlessly, at times for hours at end and an idling vehicle can release as much pollution as a moving vehicle. The easiest means to be idle-free is to turn off your ignition when you are waiting on the curb or anywhere for over 10 seconds. Contrary to popular belief, idling wastes more gas than restarting your engine and the electronic engines that are fitted into cars today do not need to warm up. In fact, the best way to warm the engine is by easing into your drive. With the simple turn of your key, you can keep the air cleaner for NYC dwellers and help the environment. What's more you get to keep money in your wallet and save fuel too. You can even report a vehicle, other than any authorized emergency vehicle, that is parked with its engine running for more than three minutes, or parked next to a school with its engine running more than one minute.
We're glad that this timely campaign is aimed at boosting public awareness on the harmful effects of idling. It will serve as the right platform for expanding the enforcement of anti-idling laws and surely encourage individuals in NYC to file citizen complaints.